Integrated technical and service maintenance of equipment and systems
Integrated technical and service maintenance of equipment, supplied to Customer, as well as technical consulting during the whole equipment lifecycle is an integral part of PLUTON provided services.
We carry out maintenance of equipment for traction substations, automated control systems for city electric transport, railways and metro traction substations, as well as power supply facilities operational control systems. Technical maintenance includes equipment diagnostics, regulation, adjustment and repair on the sites according to regulatory documents and requirements of manufacturing companies to components applied for this equipment.
PLUTON has all necessary modern diagnostic equipment and tools for qualitative and effective equipment diagnostics both on the Customer's site, and on the territory of PLUTON. All works are carried out by high-skilled engineers with many years' successful experience, who undergo regular training and have all necessary work permits. All necessary components and spare parts are stored on the territory of our enterprise. It allows carrying out supply for full and maximally fast recovery of failed equipment if required.
PLUTON provides both equipment periodic maintenance service, and one-time visit of our experts to the sites on the basis of Service Agreement concluded with a Customer. In case of emergency situation, we provide visit of our technical experts to the site within the shortest possible time.
Regular timely and qualitative equipment maintenance on your site provides its long-term and failure-free operation, as well as proper and reliable operation of the whole site.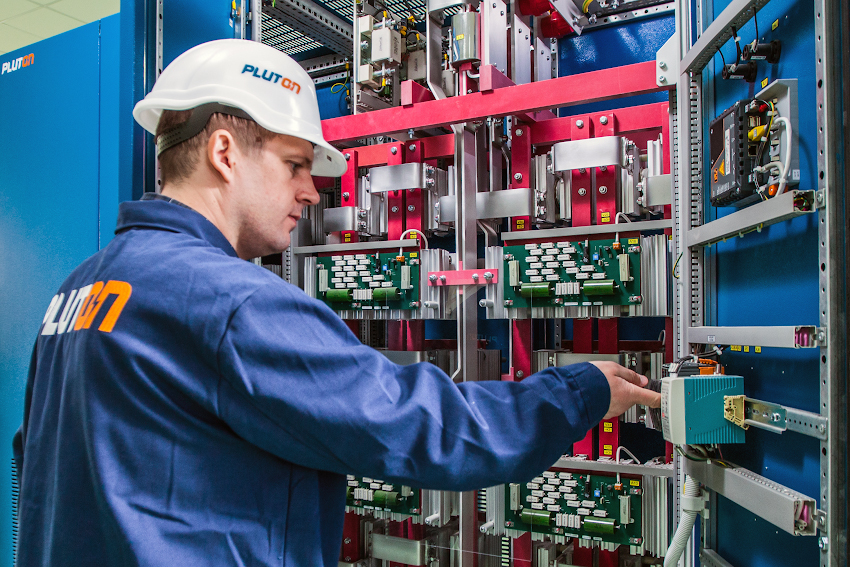 How can we help you?
Please contact us in case you have any technical queries, requests regarding customized procurement or delivery time of equipment.
Representative office in Australia

Andrii Nerovniy
Managing director
CONTACT BY EMAIL
Worldwide presence