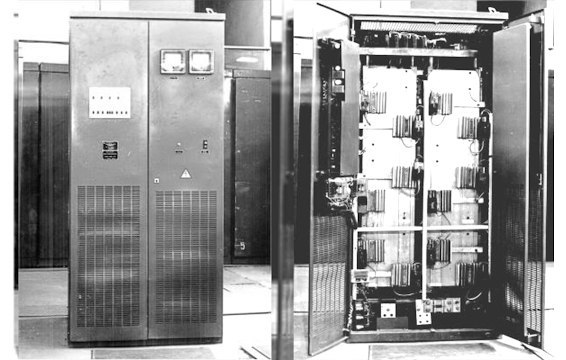 First steps and dynamic development
Our history began in 1992 with foundation of a company called RPA "Eltis Co. Ltd".
Development of rectifiers for city electric transport and metro, and further numerous studies in this field gave the basis for the Company's becoming the largest manufacturer of electrical equipment in Ukraine.
Talented team of our engineers developed a unified series of converters for city electric transport and metro traction substations. They also developed a series of rectifiers based on modern components. These rectifiers successfully passed all qualification and type tests, including thermal tests and short-circuit tests.
From the beginning of its activity the Company goes hand in hand with new technologies and creates innovations — it was during this period that we developed and implemented unique for that time microprocessor controllers for rectifiers control and diagnostics system at city electric transport substations.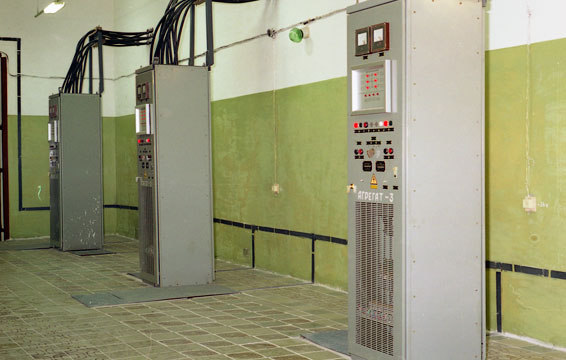 Contemporary history
In 1996 the Company was named CJSC "Pluton", and from this moment our contemporary history starts.
The Company takes part in numerous successful startups of trolleybus lines in Ukraine, Republic of Belarus, Russian Federation and Republic of Turkmenistan.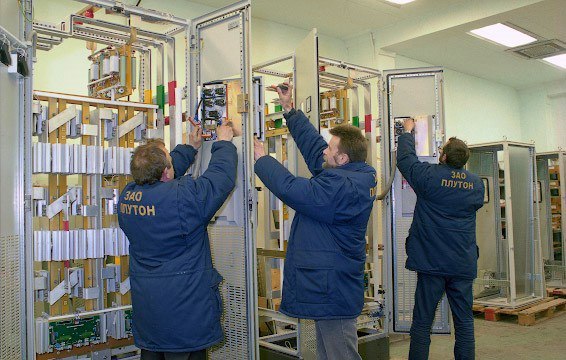 Against the clock
Holding firmly to innovative approach in research and production, and having passed several stages of development, the Company achieved implementation of a new and, subsequently, very successful idea — production of low-maintenance automated complex without participation of people in control operations, switching of traction substation equipment. This concept was implemented in DC switchgears 600 and 825 V. Highly reliable components and modern control systems were applied there.
In our opinion, the disconnectors that we have used in the new generation switchgears are able to make a revolution in DC distribution technology, and these innovative solutions are successfully used in production of PLUTON's products at the moment.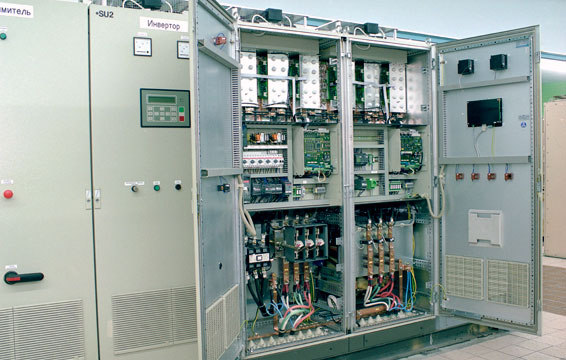 New ideas
Reaching the new peaks and movement only forward — 1999 was marked by development of new, promising directions in electrical engineering, such as AC drive and APCS (Automated Process Control System). As a result, the Company signs numerous contracts and implements major projects that have become our pride.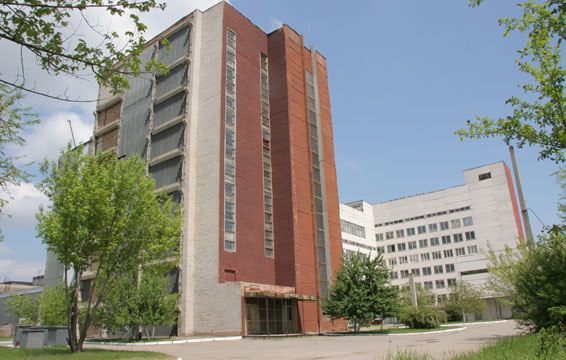 New opportunities
Not only our professionalism has grown over the previous years. The Company has gained more directions, projects, ideas and talented specialists — it's time to move to a new level.
In 2000 PLUTON acquired production facilities of "Hartron-Elektroavtomatika" enterprise, and a new period in the history of the Company has begun. 17000 sq.m. extension of administrative and production facilities allowed strengthening production sector: assembly areas, welding production, printed circuit cards assembly area, packaging area, type tests laboratory equipped with modern testing equipment.
The company successfully expands application area of its equipment and geography of supplies: now PLUTON equipment is supplied not only to transport enterprises, but also to industrial, metallurgical enterprises and energy facilities in Ukraine, Russian Federation, Republic of Lithuania and Republic of Moldova.
Individual approach to each project and high level of professionalism allows the Company to confidently undertake projects of different complexity and successfully implement them.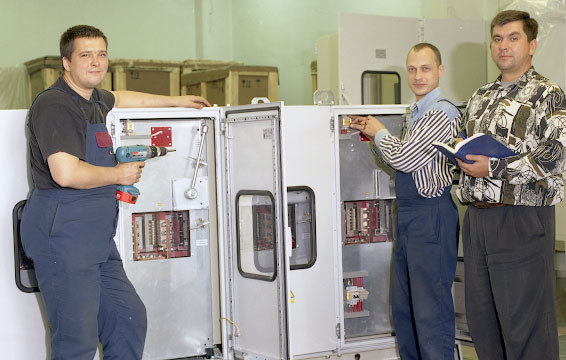 On the way to new progress
Constant researches and sustainable development of the Company, accumulated professional experience brings new progress to PLUTON: development of a new rectifiers series with microprocessor-based control and diagnostics system.
PLUTON actively works on various solutions for metro: development of complete set of 825 V DC distribution and tunnel equipment, as well as new control system for metro main ventilation fans ShSAUV. Continuously modernized ShSAUV system is subsequently supplied to Minsk, Kiev, Kharkov and Baku metro.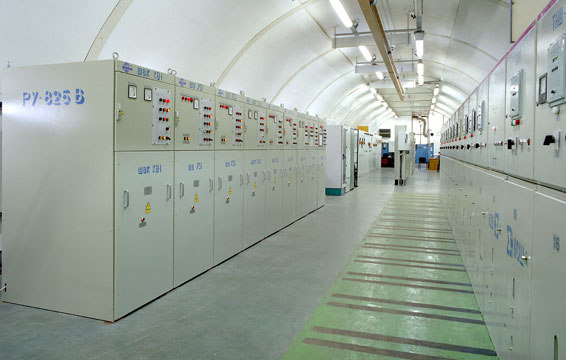 From design to implementation
PLUTON's developments in the field of switchgear are used at new Kiev metro station "Syrets" — the first new generation traction substation is put into operation.
PLUTON becomes the first manufacturer of electrical equipment in the post-Soviet space, which introduces modern switching components, technologies, world-class automation and electronic protection means at metro traction substations.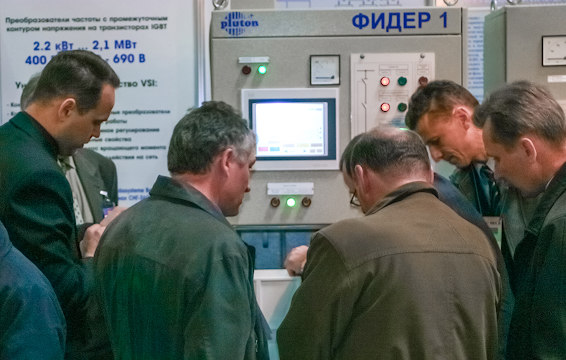 Recognition of success
Our solutions and products are duly appreciated — we received diploma of "Elcom Ukraine 2004" fair in nomination "The best development in field of power distribution up to 1000 V" for development of a new generation switchgear.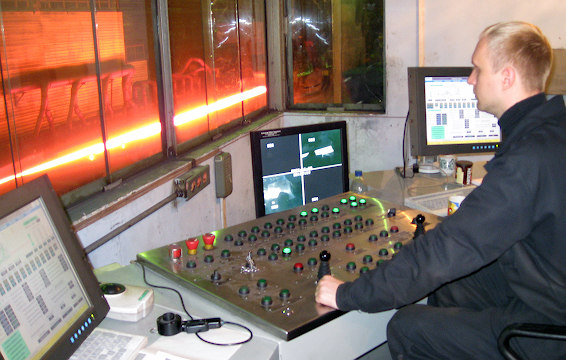 Expansion energy
Time of large-scale projects, fruitful cooperation and expansion of our supplies geography.
In 2005, PLUTON introduces a telecontrol system for trial operation. The system uses mobile operators GPRS channels for data transfer.
The Company implements the largest projects on supply of equipment for Kiev, Minsk, Kharkov metro traction substations.
Together with German company "Transresch Antriebssysteme Berlin Gmbh", PLUTON implements a large-scale project for Coilbox unit drives and APCS at JSC "Zaporizhstal" (Ukraine).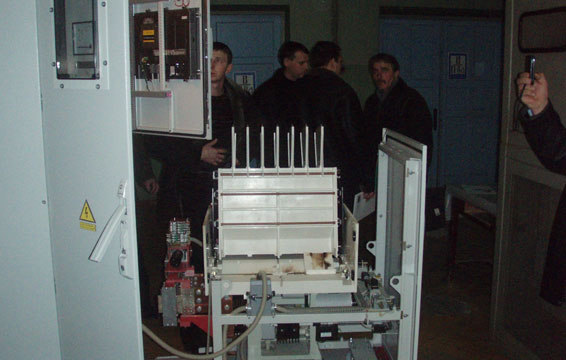 New lines
In 2006, our engineers actively work on equipment for the railway industry: they develop a set of 3.3 kV DC equipment for railways traction substations (line cathode and reserve switchgear) and rectifiers 3.3 kV (2.0 kA, 3.15 kA) for railways traction substations, as well as auxiliaries equipment. Linear switchgear 3.3 kV successfully passed type and operational tests at Zaporozhye Levoye station of Ukrainian Railway.
Our switchgear for railways traction substations was declared the best in the field of 3.3 kV power distribution at Elcom Ukraine fair in 2006.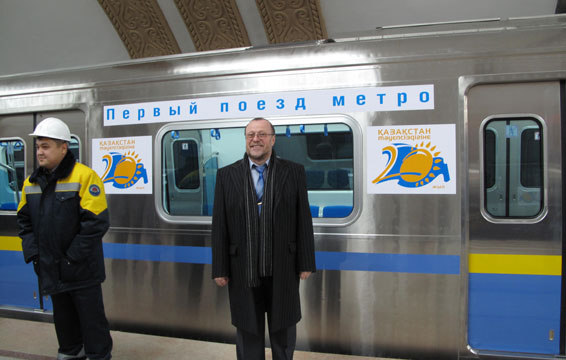 Time of outstanding achievements
High professionalism, individual approach to projects and responsibility is appreciated by our Customers. During this period PLUTON starts implementation of large complex projects, becoming the General Contractor for supply, installation and commissioning of traction and step-down substations for the First start-up site of the First Almaty Metro Line.
Until now the Company has successfully implemented turn-key projects for 11 substations of Almaty Metro. They included high-tech, modern, reliable equipment with high electrical and operational characteristics.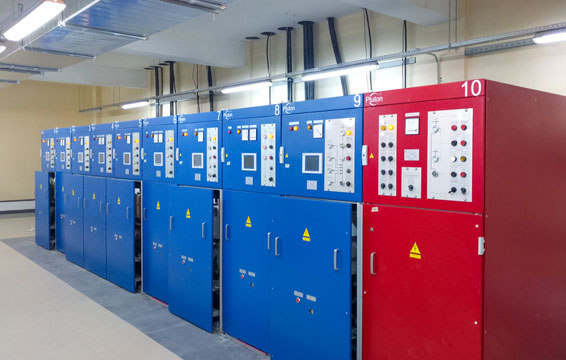 Breakthrough projects
Another outstanding achievement in our history is implementation of projects for Baku Metro. Starting from 2008 to the present day we have fulfilled a complex supply of 11 turnkey substations, including ventilation and air conditioning systems, as well as low and middle level SCADA.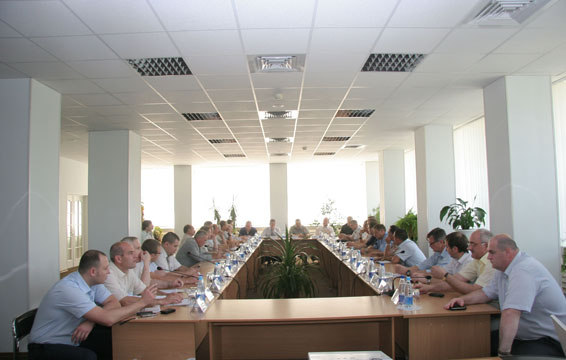 Be a leader
PLUTON continues rapid development and more confidently makes itself known in electrical sector. This is evidenced by production, financial and economic activity. The company actively participates in the leading specialized trade fairs in Ukraine, Russia, Germany, demonstrating high technological and intellectual level of engineers, implemented in the latest developments of equipment for electric transport, metro, railways power supply systems.
In 2010 a seminar-meeting for managers and specialists of metros power supply departments is held on the basis of our company. More than 40 representatives from Kyiv, Minsk, Kharkiv, Dnipropetrovsk, Petersburg, Novosibirsk, Almaty metros, Kiev, Kharkiv Directorate of metro under construction, representatives of "Kharkivmetroproject", "Minskmetroproekt", "NIITM" design institutes, representatives of such companies as "Secheron", "ABB", "Schneider Electric" and others participate in the seminar.
Later PLUTON will enter International Metro Association, and also become a member of Ukrelectrotrans corporation.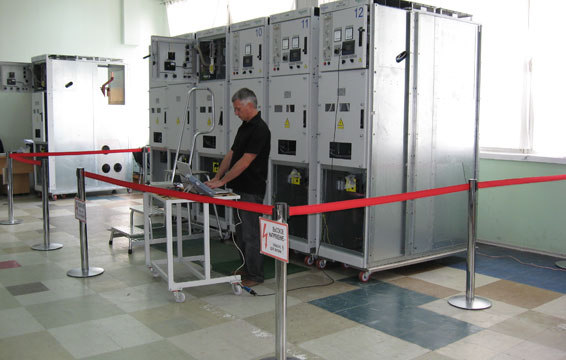 New offers
In 2011 we continue to study railway sector and supply section switch box PSK-3,3k-3,0 for Georgian Railway.
The range of products is expanded by introduction of switchgears NEX 10(6) kV, manufactured under the license of Schneider Electric.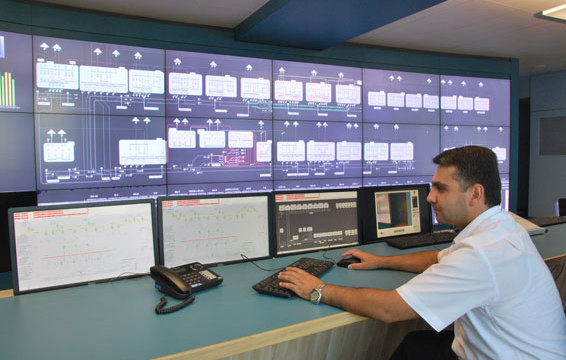 Qualitative growth
In 2012 PLUTON starts implementation of a project on engineering of Baku Metro power supply operator control, data collection and visualization system on the basis of integrated SCADA system. From design works to supply of SCADA equipment and software for Power Operator Station and 27 controlled points, including installation and personnel training. Comprehensive and object-oriented approach to the Customer's project is in priority with PLUTON.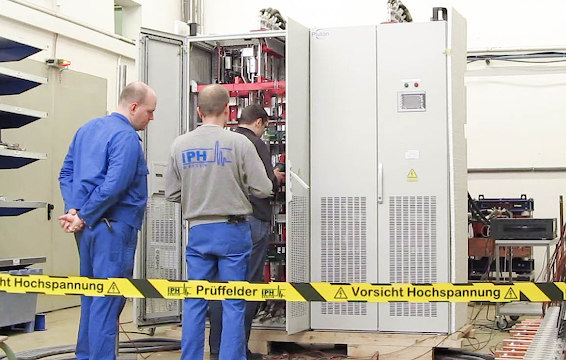 High standards
PLUTON equipment successfully passes type tests for compliance with International Electrotechnical Commission (IEC) standards at IPH Institute test center (Berlin, Germany), thereby confirming high quality standards of our products.
PLUTON completes work on development of environmental management system and confirms compliance of its management principles with the requirements of international standard for environmental safety ISO 14001:2004, occupational health and safety OHSAS 18001:2007, and compliance of quality management system with international standard ISO 9001:2008.
We continue to closely cooperate with the Customers and implement projects in metro and railway sector: successful supply of 3.3 kV rectifiers for Ukrainian Railways; supply of 1.65 kV traction substations for MMK (Magnitogorsk) and Orenburg Minerals (Yasniy) departmental railways; complex projects for Kharkov, Kyiv, Minsk, Almaty, Baku, Yekaterinburg, Kazan metros.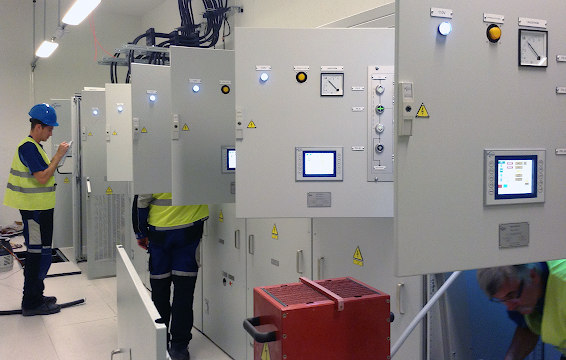 Expansion of horizons
Overcoming crisis market conditions the Company actively works to develop new markets and also works on joint projects with European partners and Customers.
Successful supply of DC equipment for 5 new traction substations of Lidingöbanan line (Sweden) confirms high quality of our equipment and its compliance with high European standards.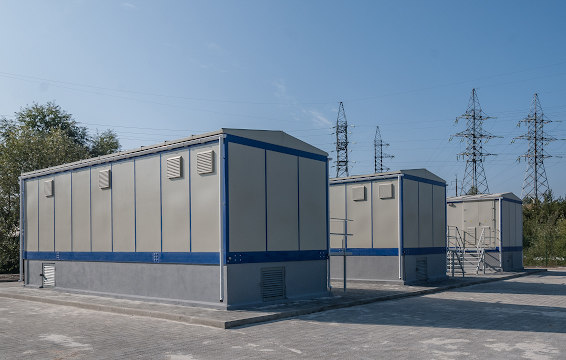 Achieving greater heights
We start production of modern maintenance-free modular substations for city electric transport, and we successfully supply substations to Naberezhnye Chelny (the Russian Federation), Vinnytsia, Lviv (Ukraine).
LKP "Lvivelektrotrans" makes modernization of DC traction substations for electric transport network power supply in Lviv (Ukraine). According to the project 19 traction substations and operator center were modernized, as well as SCADA and automated power supply monitoring and control systems were implemented. Contract for this project implementation PLUTON signs as a result of winning the tender conducted in accordance with rules and under supervision of European Bank for Reconstruction and Development. In 2016 the project was successfully implemented in full scope.
Also, in 2014, PLUTON implements a project on modernization (retrofit) of four traction substations for electric transport network power supply in Beltsy (Moldova).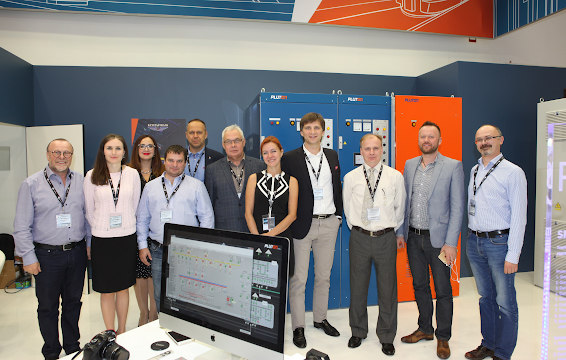 Excellence in all things
Due to commitment for excellence, smart management and coordinated work of the team, a small enterprise, which initially consisted of 7 employees, subsequently in 25 years of its development turned into a large company of 300 people. Throughout its existence the company has formed a close-knit team of like-minded people and excellent specialists, whose qualification is another competitive advantage of our company.
Our Company does not stop at the achieved success. We constantly monitor market requests, analyse world trends, strive to be on the cutting edge of the latest achievements of science and technology in the field of transport, electric drive, automatic process control system. In 2017 our Company participates in trade fairs in Poland and India.
We strive to contribute to the development of electrical sector all over the world. We use our innovations and achievements to continuously upgrade our products. We are proud of our history and are confidently making our way to the future, overcoming difficulties and opening new opportunities. In September 2018 PLUTON introduced its efficient solutions at the International Trade Fair for Transport Technology InnoTrans 2018 in Berlin.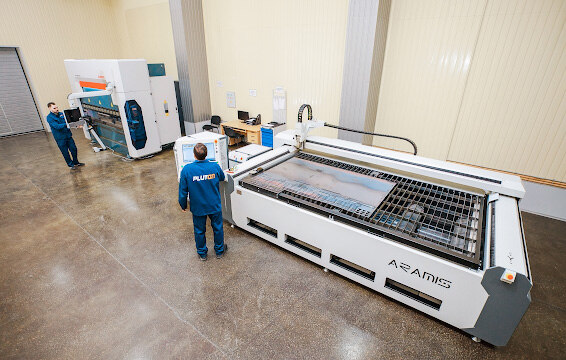 Persistently high level
PLUTON strengthens the positions at the European market and continues successful cooperation with Stockholm municipal company "Storstockholms Lokaltrafik AB" (SL) that is confirmed by implemented project of "Arninge" traction substation. PLUTON top-quality products were supplied for traction substation in Izmir (Turkey), and for combined traction substation "Turkiston" in Tashkent. Modernization of traction substation in Kremenchuk, as well as implementation of two-unit modular traction substation for trolleybus line in Mykolaiv were successful too.
Improvement of production process is in progress — in summer PLUTON opens new sheet-metalworking area with hi-tech equipment with CNC systems for sheet materials processing.
In the end of September PLUTON experts introduced own solutions for city electric transport at the 13th International Railway Fair TRAKO in Gdańsk (Poland).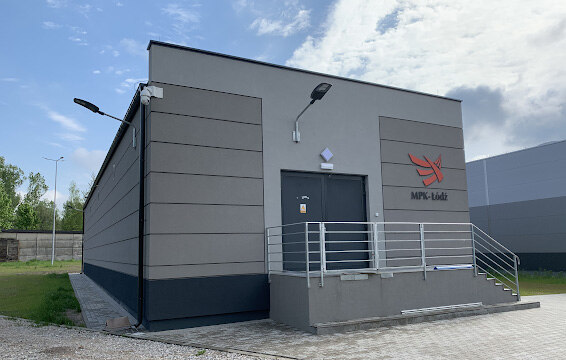 PLUTON today
PLUTON keeps strengthen the achieved results. The beginning of 2020 was marked by implementation of "turn-key" project in Romania, namely two-unit modular traction substation for "Cicero" traction substation; together with "MPK Łódź" we put into operation "Telefoniczna" substation in Poland.
We continue fruitful cooperation with "Storstockholms Lokaltrafik AB" — right from the very start of 2020 we supplied rectifier and DC switchgears (750 V) for "Konsthallen" substation of Roslagsbanan tram line, with further installation supervision and commissioning. "Konsthallen" substation is the first substation in Europe with implemented PLUTON solution — AFB arc-free ultra high-speed DC circuit breaker.
Now we work full blast on the project of "Vallentuna" substation — "Storstockholms Lokaltrafik AB" and PLUTON are going to start commissioning works in autumn 2020.