Production
Leadership in the branch requires from PLUTON a strong team of experts, a particular attention towards production and new technologies
Special attention PLUTON pays to implementation of innovations into production and application of high-tech equipment in order to provide the highest possible qualitative, reliable and smooth-running process of solutions development and manufacturing.
Assembly sites, mechanical site, current-conducting busbars manufacturing site, site of automated assembly of electronic devices, solid insulation processing site, powder coating site, welding production, laboratory with heat and cold chambers form the basis for PLUTON production structure.
Recently equipment with CNC systems for sheet materials processing joined the ranks of modern and high-tech equipment at PLUTON company.
DURMA metal sheet bending machine series AD-S 30135 for bending of cold metal sheet allows manufacturing components of any complexity. Built-in CNC systems are responsible for electromechanical and hydraulic work table bending compensation. This allows maximum equal load distribution along the whole bending line that provides high accuracy and performance quality.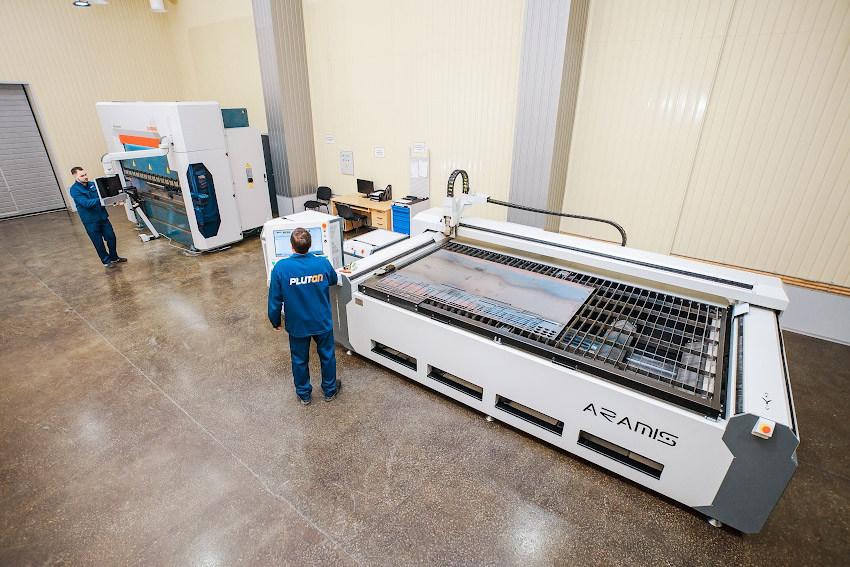 Sheet-metalworking area
Built-in CNC systems provide total operator's items processing control, processes step-by-step visualization on the equipment rack, as well as help to carry out cutting and bending with minimum materials utilization factor.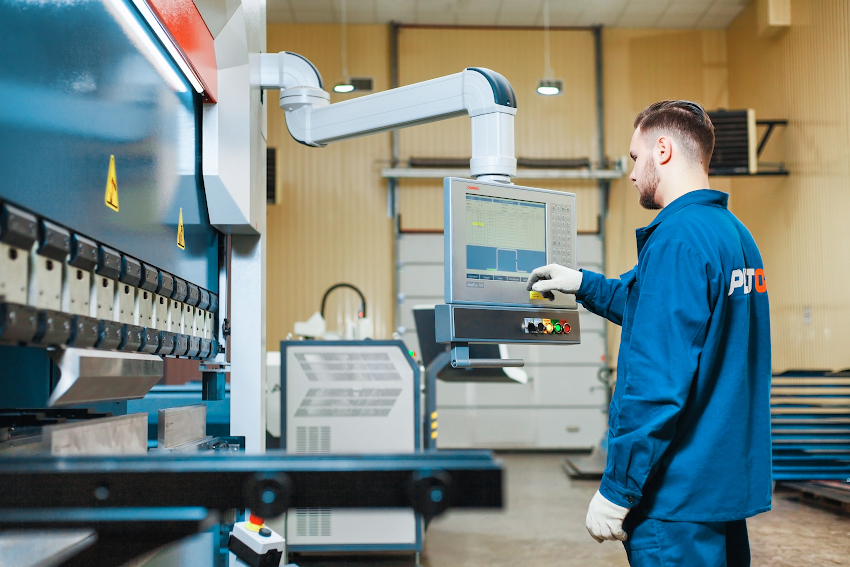 Sheet-metalworking area
Laser cutting machine ARAMIS series LTC75 with high accuracy and contour processing quality is effective and reliable tool provided for contour cutting, inscriptions and marking engraving, as well as holes drilling in various metals.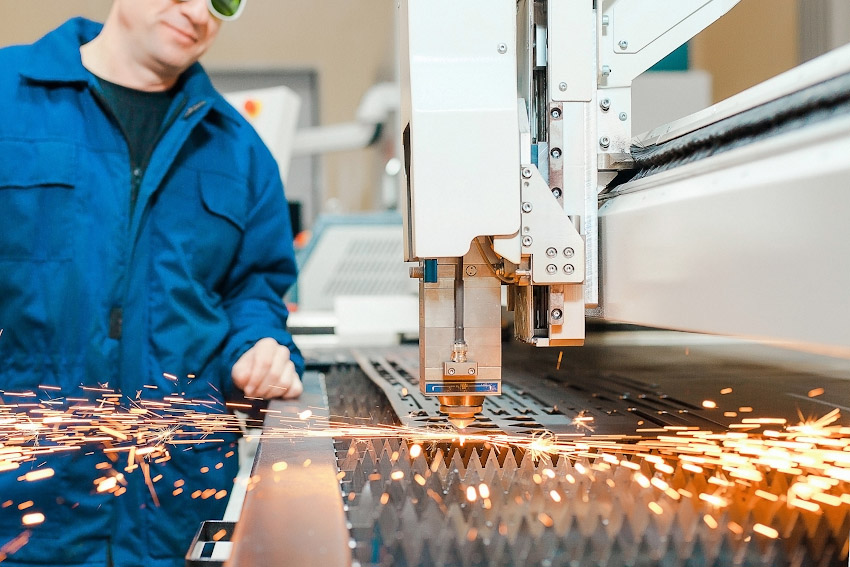 Laser cutting area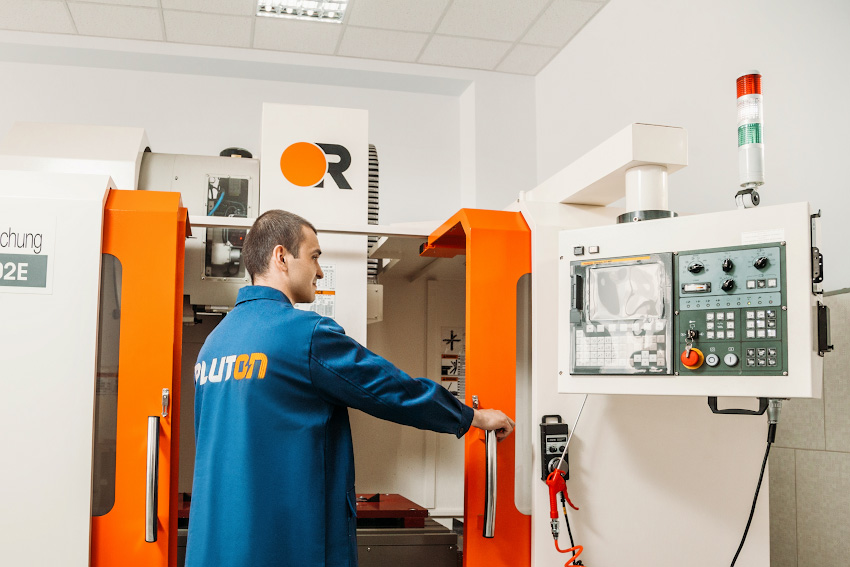 Mechanical area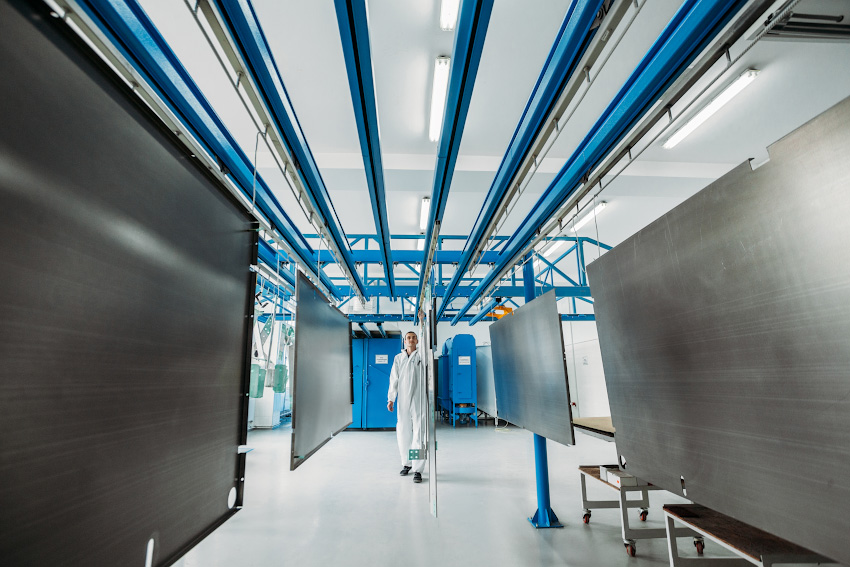 Powder coating area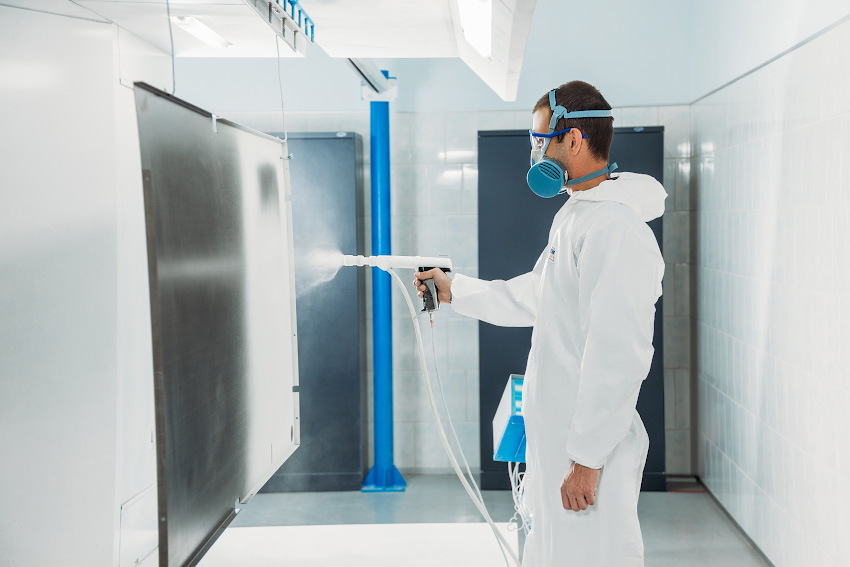 Powder coating area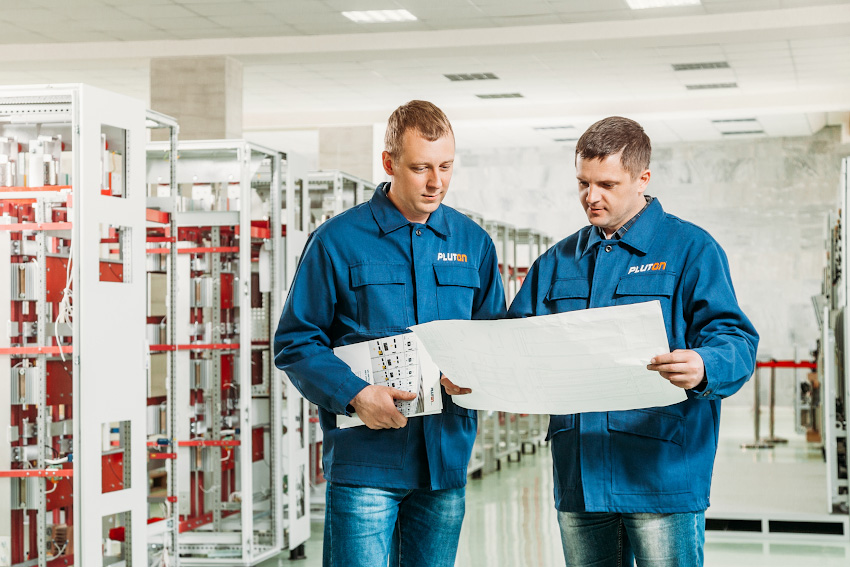 Assembly area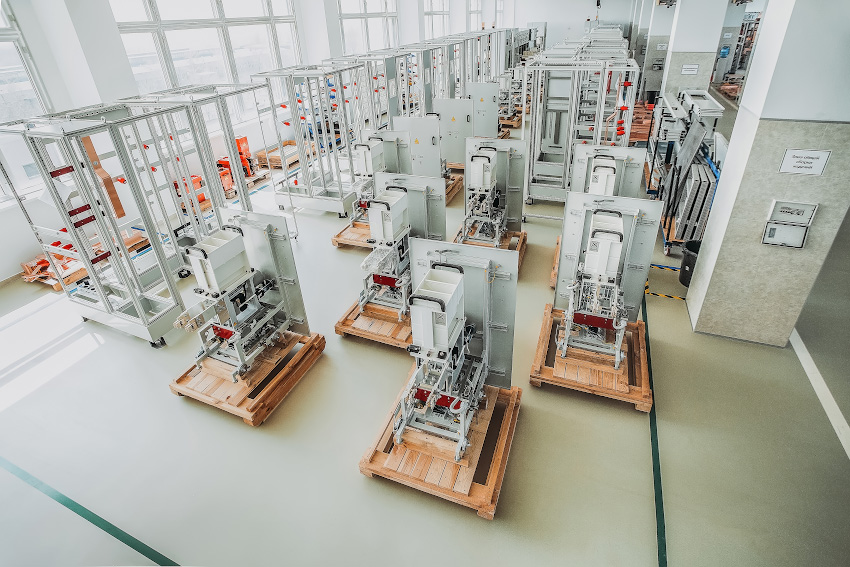 Assembly area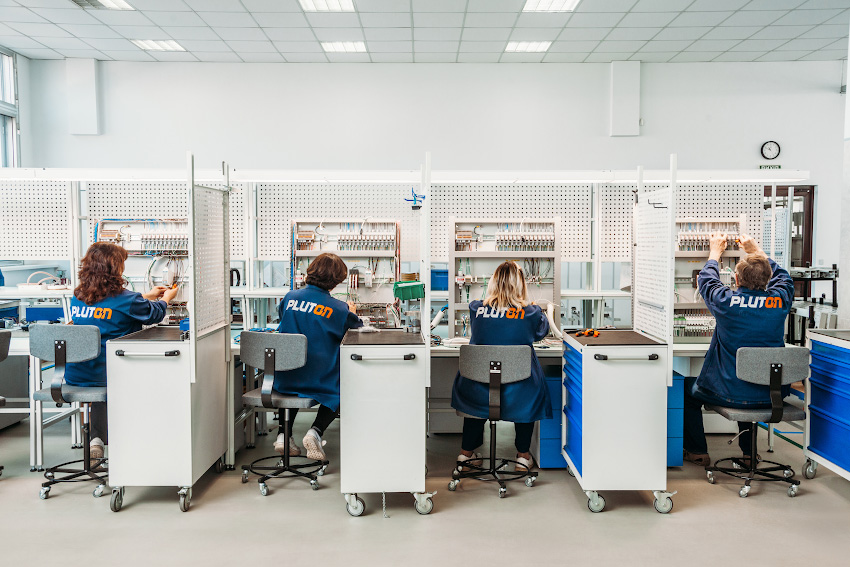 Assembly area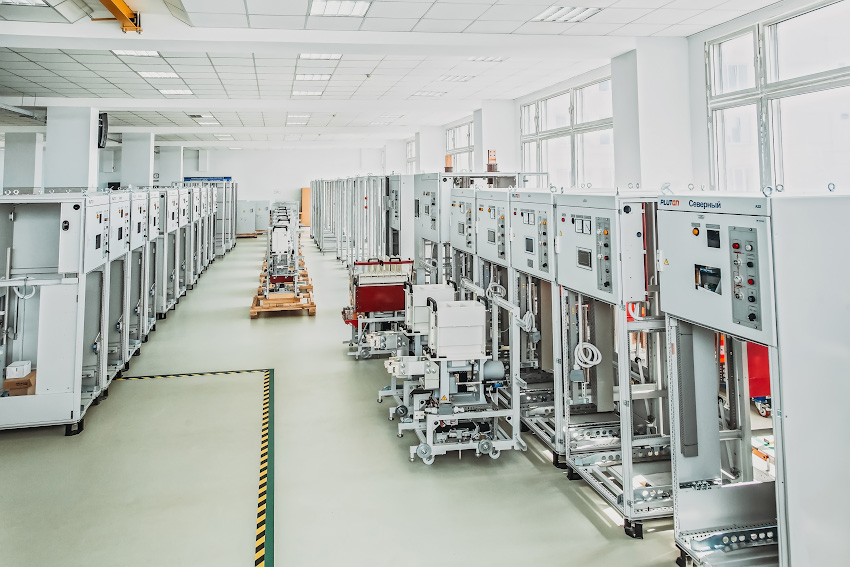 Assembly area
The unique Gasketing technology site is worth noticing among the ranks of PLUTON modern and advanced equipment. It is a special technology based on coating of the assembly part with sealant with application of two-component polyurethane glue system. Quality and mechanical properties of this sealant are significantly higher than by paste-on sealant, and it provides electrical equipment panels and doors air-tightness.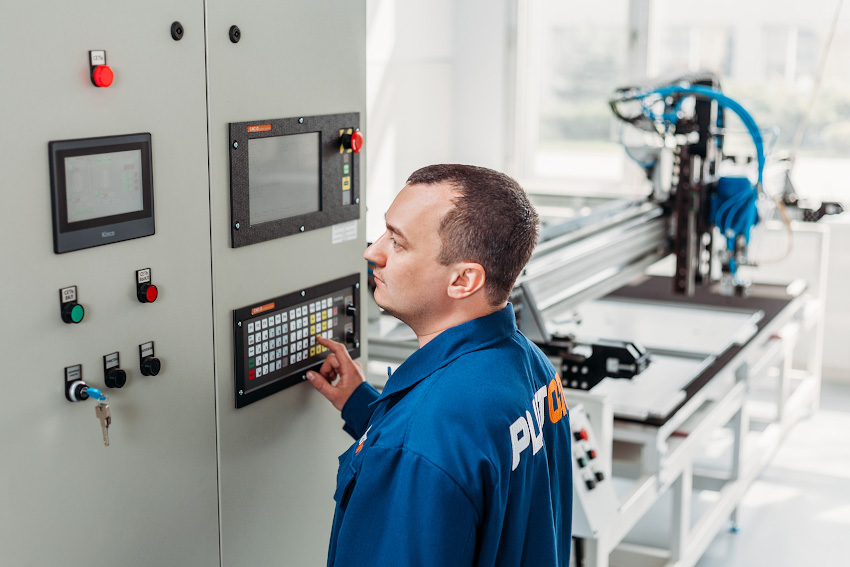 Gasketing area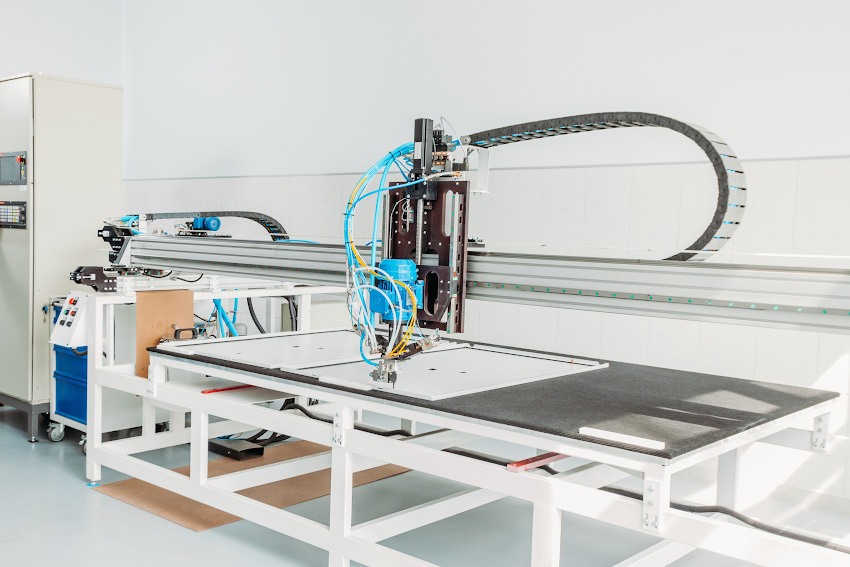 Gasketing area
The printed circuit board assembling site with application of automated surface-mount technology functions at PLUTON. Manufacturing of the components due to this modern technology allows reducing equipment components manufacturing time and production costs, significantly increasing quality of manufactured products, as well as saving financial resources of our enterprise.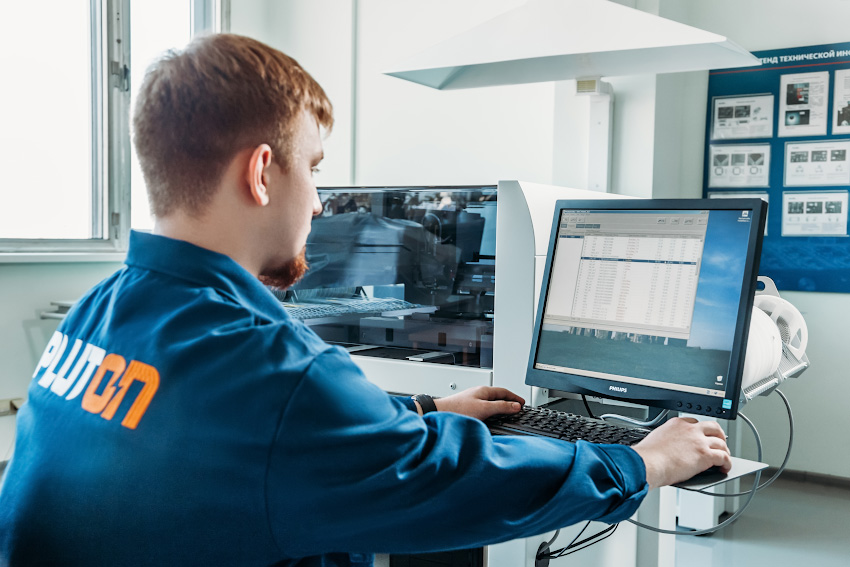 Electronic devices automated installation area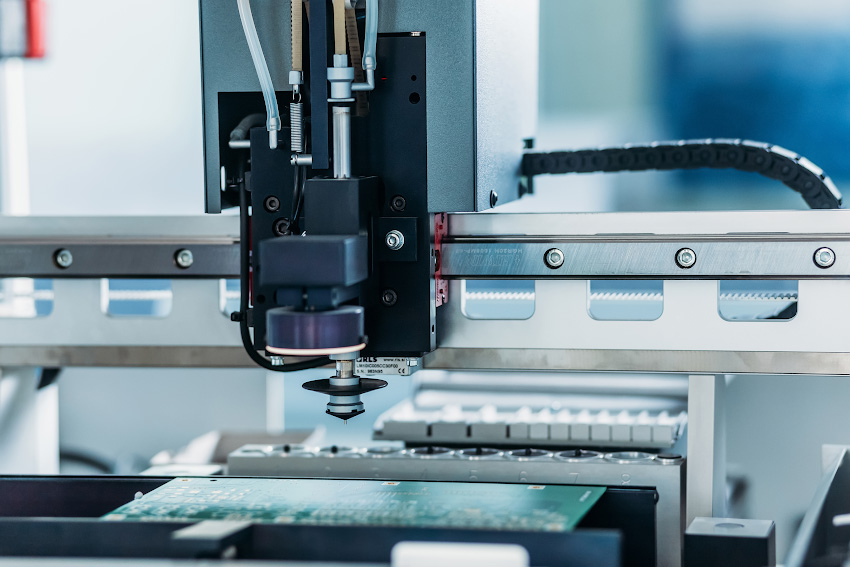 Electronic devices automated installation area
Besides, the site of marking manufacturing and marking application onto electronic modules housings, cable products, nameplates and information plates, as well as while mnemonic diagram manufacturing, is opened and successfully functions at PLUTON. Marking can be both colorful, and monochromatic. The site is equipped with the following technologies: laser engraving, colorful UF printing, mechanical engraving and thermal transfer printing. Additionally, the site is equipped with CNC engraving and milling equipment for finishing and manufacturing of box-like products.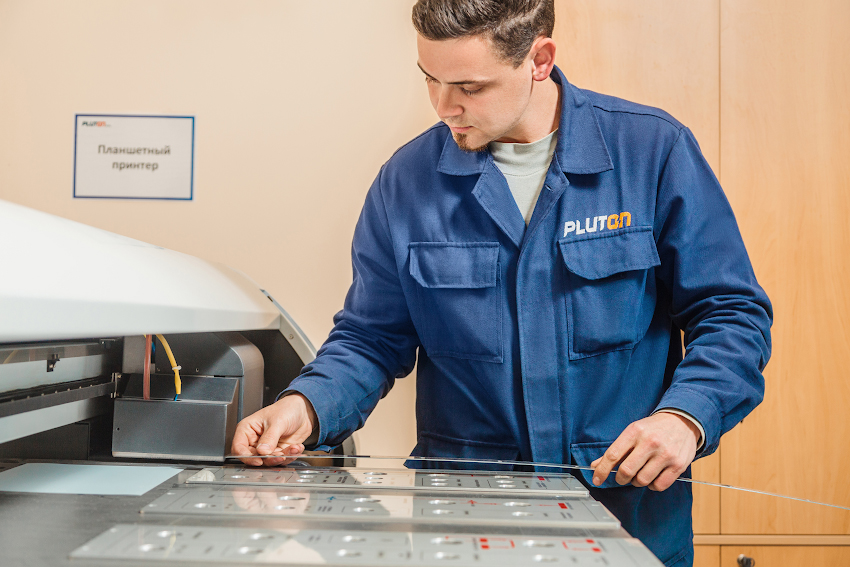 Marking area
PLUTON has all necessary tools for development, technological preparation of manufacturing and actual equipment manufacturing, individual testing and integrated debugging in the modern testing laboratory, which reliability is confirmed by regular employees training, as well as by certification of tools, devices, testing laboratory technical and technological means.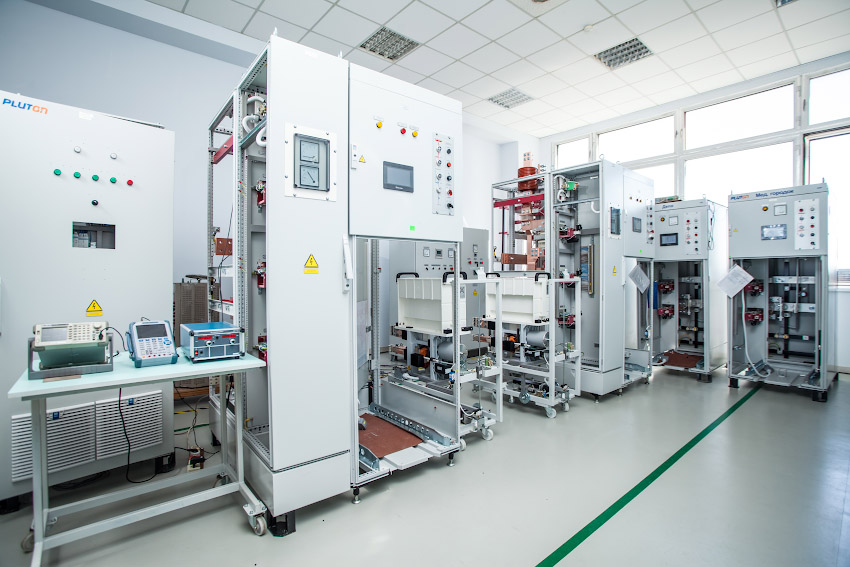 Testing laboratory

Integrated management system
The integrated quality, environment, occupational health and system safety management system is functioning at PLUTON. In 2018 PLUTON confirmed compliance of its management principles with requirements of international standards, with quality management system international standard ISO 9001:2015, occupational safety and health ISO 45001:2018, as well as with Environmental Safety ISO 14001:2015 requirements. Production of high-quality products, safe working conditions for employees, reduction of negative environmental impact are high-priority tasks in this field.
ERP system
PLUTON realizes the importance of prompt Customer's order processing, considering all required items from a wide finished products nomenclature. Therefore, PLUTON implemented an ERP system for increasing of competitive ability, reducing of production costs, automation of manufacturing resource planning and manufacturing, as well as for recording, monitoring and analysis of business processes.
PDM system
PLUTON actively applies a PDM system for optimization and control of engineering data, technical documentation, as well as data concerning various complex technical objects and facilities. This system helps to keep track of huge engineering and technical data arrays, applied at the production, designing or construction stages, as well as to provide technical products' operation support, maintenance and recycling.
5S system
PLUTON applies 5S system principles for optimization of operating and technological processes, products quality improvement, labor productivity improvement and reduction of losses during production. The system helps to provide safe, clean and well-arranged work environment and production areas. 5S system principles are applied both during production, and in the office.